Video Tape Transfer Service in Tucson, AZ
Ping Pong Media offers high-quality audio and video transfer services from tape to DVD or tape to digital video files including AVI, QuickTime MOV, H.264 and many others. Whether or not color bars are available on the source tape, we use a digital time base connector with dropout compensation plus waveform and vector scopes to adjust the video for proper chroma, phase, video level and black level.
Ping Pong Media can transfer these professional video tape formats:
1″ Helical Scan High Band Type C
3/4″ Umatic, NTSC, PAL & SECAM
1/2″ EIAJ (Sony) open reel black & white
Betacam, Betacam SP and Betacam SX
DVCAM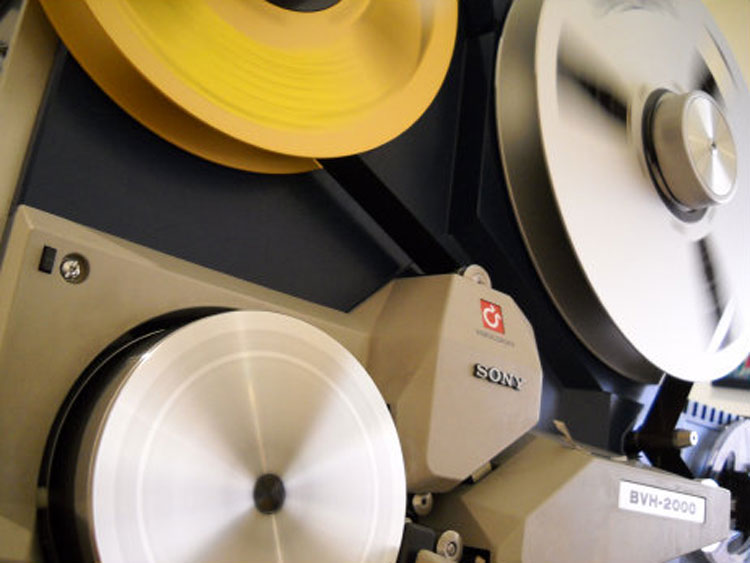 Broadcast Video Tape Transfer Prices
The digitizing price for professional video tape is the price for the number of tapes in your project or $135, whichever is greater.
| Item | Video Standard | Price |
| --- | --- | --- |
| 1-inch, Type C, High Band | NTSC | $85 per reel |
| ¾-inch, Umatic | NTSC | $32 per cassette |
| ¾-inch, Umatic | PAL or SECAM | $55 per cassette |
| DVCAM | NTSC or PAL | $32 per cassette |
| Betacam | NTSC or PAL | $32 per cassette |
| ½-inch, Open 5" reel, EIAJ, B&W | NTSC | $55 per reel |
| ½-inch, Open 7" reel, EIAJ, B&W | NTSC | $75 per reel |
| Delivery on USB flash drive | — | $22 per flash drive up to 128GB |
| Delivery on USB external hard drive | — | Market Price |
Contact Us