VHS to Digital Conversion in Tucson, AZ
Many of the once-popular home video tape formats such as VHS, Betamax, miniDV, Video-8 and Hi8 are failing due to poor storage, humidity, mold, oxide shedding and a host of other age related problems. Also, the cameras needed to play back those tapes are no longer manufactured and repairs of existing cameras are next to impossible to find. It is important to have those tapes converted to a digital format before those memories of the people and places that you love are lost forever. Ping Pong Media has the professional-grade equipment and the expertise needed to safely transfer aging video tapes to digital formats so that they can be stored safely for decades.
Video tapes are converted to digital video files at a resolution equal to the camera original. The MP4 video files can be delivered on your choice of media such as a USB flash drive, external USB hard drive or optical discs like DVD and Bluray.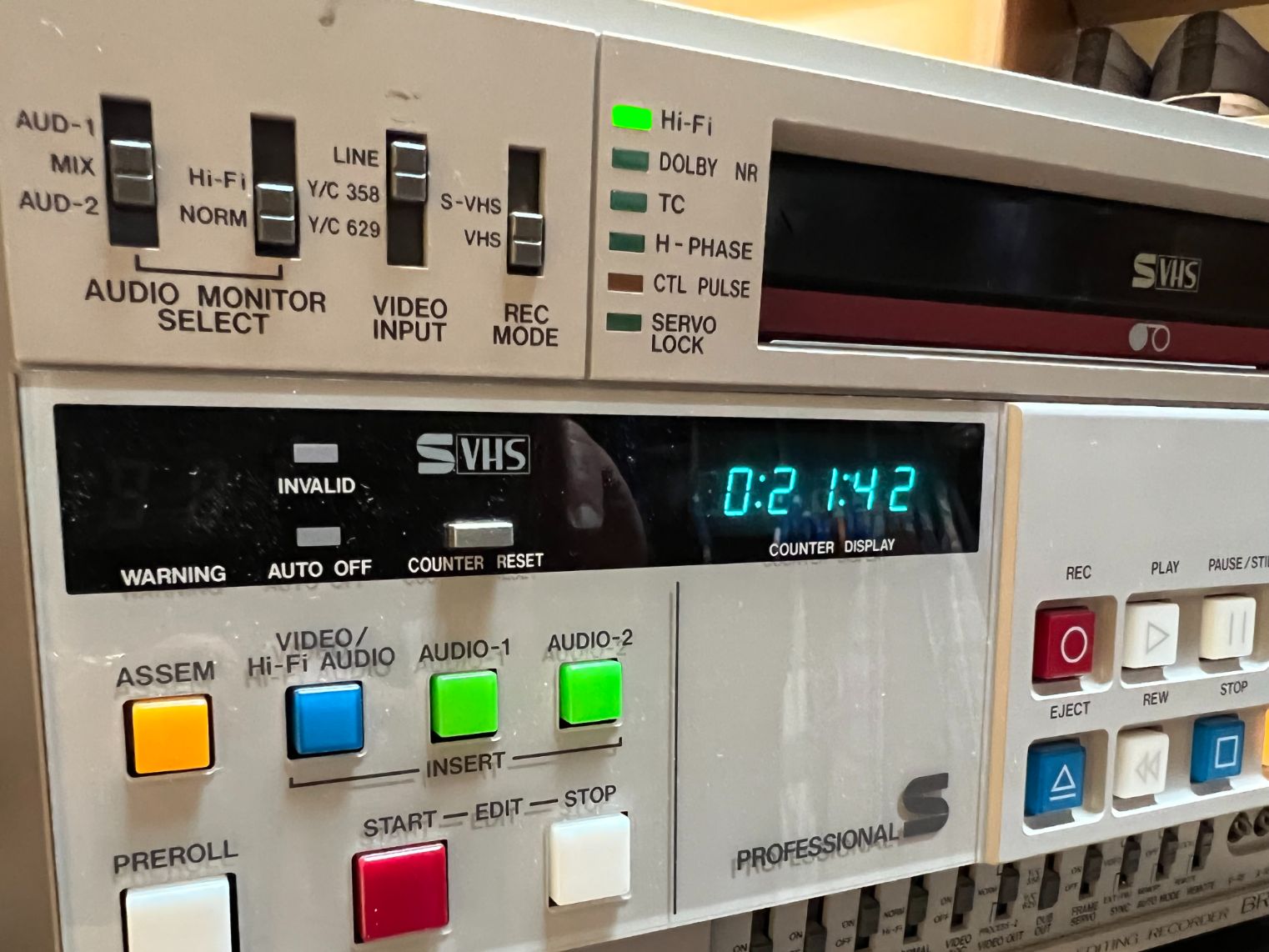 Home video tape formats that we digitize include:
Betamax
VHS
VHS-C
Hi8
Digital-8
miniDV
The standard delivery format for home video tapes is 8-bit, 4:2:0 in a MP4 file wrapper.
The image resolution for home video tape will match that of the source tape: standard definition or HD, 4×3 or widescreen, depending upon whether it was born as analog or digital.
Delivery on a USB flash drive is strongly recommended. A single flash drive will probably hold your entire collection. A USB flash drive will play directly without any sort of
external player on most computers and flat screen TVs. Flash drives are easy to copy, are not becoming obsolete like DVDs and are considerably less expensive for your collection.
The digitizing price for home video tape is the extended price for the number of tapes in your project or $135, whichever is greater.
Home Video Tape Digitizing Prices
| Item | Price |
| --- | --- |
| Digitize any home video cassette of content up to 135 minutes | $24 per cassette |
| Digitize any home video cassette of content greater than 135 minutes | $31 per cassette |
| Delivery on USB flash drive | $22 per flash drive up to 128GB |
| Delivery on DVD video disc | $13 per DVD disc |
| Delivery on Blu-ray disc | $19 per Blu-ray disc |
| Delivery on USB external hard drive | Market Price |